About me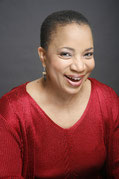 Ruby M. Harmon is a pediatrician and writer who lives in New York.  She has written three poetry books, POETIC MOVES WHILE DOCTORING (2006), BEING IN TWO VOLUMES (2009), WITH LOVE (2010) and a new children's book,  DROMEDARY AND CAMELOT (2012). She incorporates her Liberian heritage in some of her poetry  and blends her experiences, observations and humor into the poems.  All of the books are  available for sale on this website.
She also designs unique, handmade cards that include photographs, paper art and other creative forms. Her photographs are available as note cards. 
She is currently working on other books including another children's book and a novel.
She can be contacted at: poeticmoves@gmail.com