Books, etc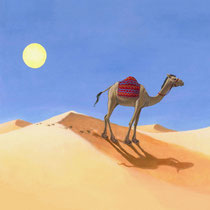 Dromedary and Camelot
Who's afraid of the dark? Come journey with Dromedary and Camelot in this wonderful story about "fear of the dark".   See how the two animals forge a friendship as they learn to deal with this all-too-common childhood fear. Beautifully written by Ruby M. Harmon, with Eric Hamilton's lush colorful illustrations, and Walter Gray Lamb's expert graphic design, this is a must-have for any children's library or book collection. Although targeted to ages 3-9, Dromedary and Camelot, appeals to older children and adults. 
The book is available only in hardcover with dust jacket.  Don't miss the chance to get your copy/copies!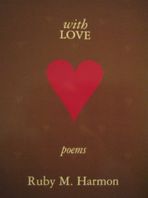 With Love, is Ruby's third book of poetry. Only about love, the book expresses various aspects of love. A realistic, at times intimate and romantic protrayal, With Love, provides something for everyone.  This color volume of poetry includes collages made by Walter Gray Lamb (especially for this volume) as well as some of Ruby's photographs. When ordered from this site, the book includes a book mark and organza envelope. A must read! An elegant gift for self or others. Enjoy!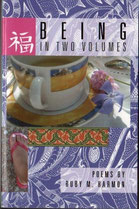 BEING IN TWO VOLUMES is Ruby's second book of poetry. A compilation of two books, Exchanging Pleasantries and Balancing Acts, it explores themes of love, laughter, healing, struggle and resilience. "You'll keep coming back to it" is what one reader said. Poems that touch the soul.